Products > Billing Services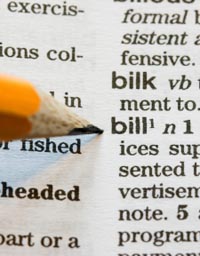 Outsourcing your billing to our Total Electronic Accounts Management (TEAM) can result in a significant cost reduction for your company. For a very reasonable fee, we customize billing to your specifications.
When you compare the cost of in-house billing (employee expense, overhead, expensive software with costly mandatory updates, billing material and postage) with our Customized Billing Services, this is the answer you have been looking for.
Customized Billing Services include:
Accurate utility and service billing
Posting and depositing payments
Handling customer service calls
Account maintenance
Ability to track customer activity, payment information and utility work orders
Customized statements and reports
Delinquency notices
Optional collection of delinquent accounts
Contact Susan Connors at susan@cboflanc.com or 717-397-8144 ext. 153.
We are very impressed with their dedication to excellence, work ethic, honesty and integrity in all of our dealings with them. They are committed to doing the job right, and we would not hesitate to highly recommend their utility billing services.
--CDM Smith Inc. (SLSA)