Products > Collection Services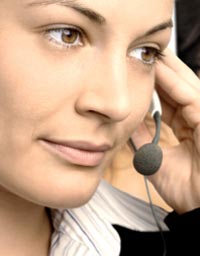 The Credit Bureau of Lancaster County, Inc. is a full service contingency based collection agency.
Your delinquent accounts will undergo a proven collection process with significant effort from our educated, experienced and professional collection staff.
Using our collection services as a final step to your accounts receivable procedures maximizes your recovery efforts while allowing your business staff to focus on new accounts.
The Credit Bureau of Lancaster County, Inc. is dedicated to producing the most effective recovery results for our customers while offering the best customer service experience in the collection industry.
Collection Services include:
Client Access Web – Secure encrypted web portal for clients to load placements and payment reports as well as email in a secure environment.
Professional Mail Delivery – USPS National Change of Address Database for increased letter delivery.
Skiptracing – Memberships to the most respected skiptrace vendors in the U.S.
Credit Reporting – Credit reporting*
Manual Call Platform – Manual telephone platform, live attendants.
Payments – Secure payment website as well as electronic payments over the phone.
Collectors – Certified FDCPA trainers, bilingual collectors and medical collectors.
CORE Communications – Collectors utilize a unique and proven communication technique for optimal results.
Collector hours – Day, evening and weekend collectors.
Compliance – Ongoing FDCPA, HIPAA and FCRA training is required of staff. All governing laws are strictly adhered to.
Quality Control –
All Credit Bureau of Lancaster County Inc. staff are background screened and clear of any adversities.
No Wireless Device Policy, Clean Desk Policy
Password protected server rooms
Access to Collection Floor is restricted
Call monitoring
Ongoing training by ACA International
Daily internal education via legal education site
Reports – Credit Bureau of Lancaster County, Inc. will work with you to provide the reports clients are looking for.
*Some debt types have credit reporting restrictions
Professional Affiliations
American Collectors Association International
Mid-Atlantic Collectors Association
American Association of Healthcare Administrative Management
Consumer Data Industry Association, Inc.
Better Business Bureau
Lancaster Chamber of Commerce and Industry
Healthcare Finance Management Association
Contact Client Services at csd2clientservices@cboflanc.com or call 717.397.8144 ext. 151.
CBOL's employees are well-trained and professional. We appreciate their willingness to help find electronic solutions to make our information transfers and communications rapid and secure.
--Lancaster Radiology Associates, Ltd.