Products > Employment Screening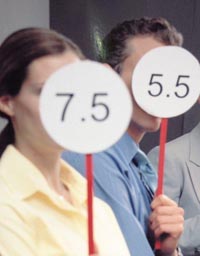 If we could only judge a book by its cover! The reality, however, is that regardless of one's interviewing skills and experience and references, a prospective employee's trustworthiness and credibility cannot be determined through interviewing alone or reviewing a resume. Recent statistics indicate that falsified and inconsistent resumes are on the rise.
Thorough screening of job applicants not only helps you select the most qualified individual for a position in your company, but also helps to promote a safe and secure environment for your existing personnel.
Employment Screening Reports can include:
Credit Report
Criminal Background Record Search

County, State or Nationwide Searches

Social Security Verification
Department of Motor Vehicle Records Search
Education Verification
Employment Verification
National Sex Offender Search
Consider the benefits of utilizing our Employment Screening Services:
24-48 hour turnaround time
Scope of service is not limited to Pennsylvania
Personalized customer service from an experienced Credit Bureau staff member
Contact Screening Support at screeningsupport@cboflanc.com or 717-397-8144.
We have used the Lancaster Credit Bureau for processing pre-employment background reports for many years, and their response has been outstanding and always professional by providing prompt, efficient and courteous service. They are a pleasure to work with!
--Willow Valley Associates